Click here to see the latest from the CDC in regards to our business practices.
UPDATED HOURS:
Service: OPEN Monday through Friday 8am-5pm
Sales Showroom: CLOSED
Online Shopping: OPEN
Sales is available by emailing esalesmanager@eurodevon.com or by calling us at 866-983-5952
To Our Loyal Euro Devon Customers,
I want to personally thank you for being a Euro Motorcars Devon Mercedes-Benz customer as we truly value your partnership. I would like to share an update on the actions we are taking throughout Euro Motorcars Devon Mercedes-Benz to help protect our customers and employees against the spread of COVID-19. I realize that you have received multiple communications from Euro Motorcars Devon Mercedes-Benz, and every other company you do business with, but in times like these I think it's important to keep the lines of communication open.
This message is an update based on the new guidelines outlined by Governor Wolf and the state of Pennsylvania on March 19, 2020.
Euro Motorcars Devon Mercedes Benz Showroom is closed until further notice. We are still open for online shopping and for any sales questions or inquiries via email or phone.
Euro Motorcars Devon Mercedes-Benz Service & Parts Department is OPEN - available to serve all your maintenance and repair needs. We will be open Monday Through Friday from 8am - 5pm. We are available for any service issues at 877-880-2015.
Additionally, we are still offering complimentary pick-up and delivery for service.
For those who visit our facility, we will continue to maximize our cleaning and sanitation efforts. This is for the protection of our customers and employees alike. These enhanced sanitation efforts also apply to our pick-up and delivery services.
Our thoughts continue to be with anyone who has been directly impacted by COVID-19. We will continue to monitor the information from the CDC and will continue to make sure that our business practices are consistent with the most up-to-date information.
On behalf of the entire Euro Motorcars Devon Mercedes-Benz family, I want to thank you for putting your trust in us. We're committed to working through this challenging circumstance together.

Thank you for your continued loyalty,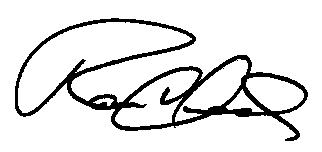 Randy S. Clements 
General Manager