Take the guesswork out of battery replacement.

The technological advancements in your Mercedes‑Benz depend on a technologically advanced battery.

  
Leave battery care to the experts.
As holders of the patent on the vehicle battery for over 100 years, we've continually refined and updated its capabilities to meet the ever-increasing demands of the sophisticated electronics in your Mercedes-Benz. As a result, battery care and maintenance have become more sophisticated as well. Qualified Mercedes-Benz technicians have the tools and training to give your battery a clean bill of health, or replace it using the expertise that you've grown accustomed to.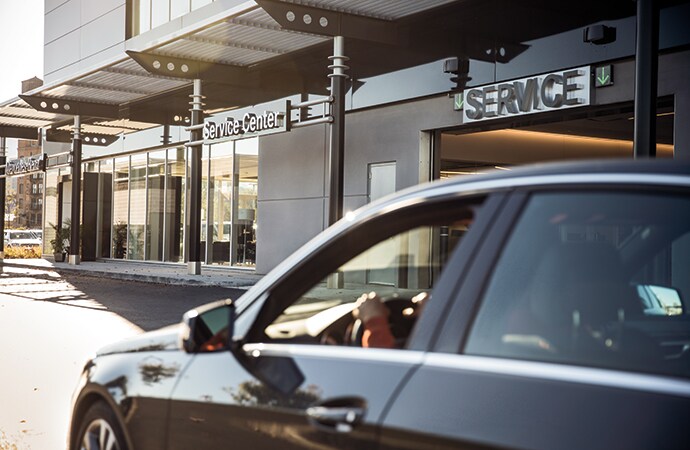 ---
We have battery care down to a science.
Climate, driving style, your vehicle's downtime, even the length of your trips can determine the life expectancy of your battery. Mercedes-Benz has developed a predictive analytics model that takes these factors and more into consideration. So, you get a proven, reliable answer on its power output and the life it has left. That could save you from being stranded with a dead battery - and the expense and inconvenience that go along with it.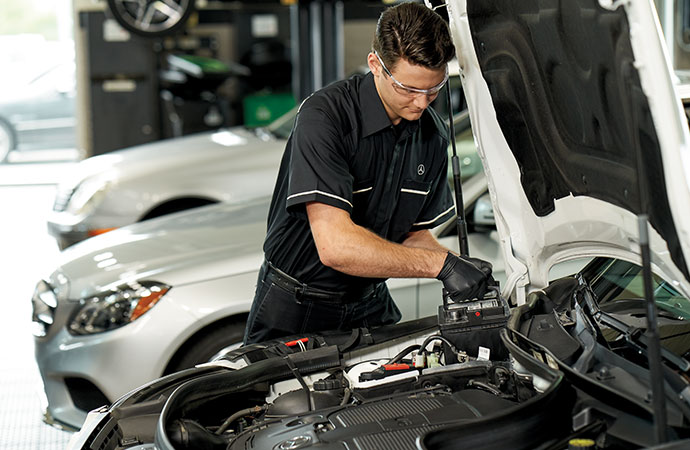 ---
Save time and money with a Genuine Mercedes-Benz Battery.
Virtually any battery will start your vehicle. But if it doesn't have the proper specifications, it's only a matter of time before you'll be stranded, and have to go through the battery buying process again. Genuine Mercedes-Benz Batteries are designed specifically for Mercedes-Benz vehicles. They have the current needed to keep the advanced systems in your vehicle working optimally, and the durability that helps you drive with peace of mind. Year after year.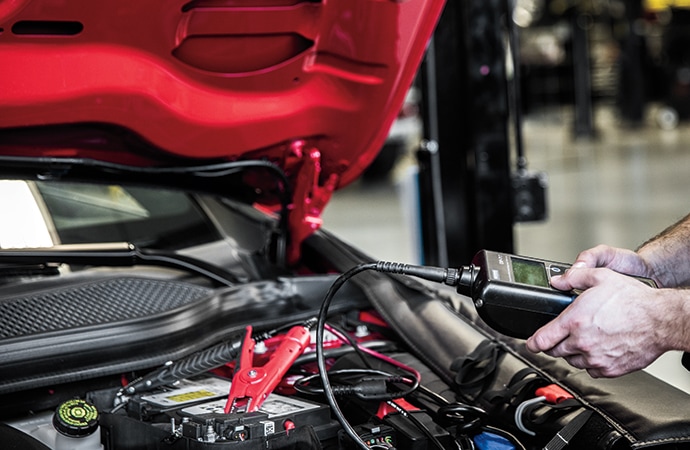 ---


Genuine Mercedes-Benz Batteries deliver certified power and reliability.
After several rigorous tests by an independent testing laboratory, Genuine Mercedes-Benz batteries were proven to exceed car battery standards.*